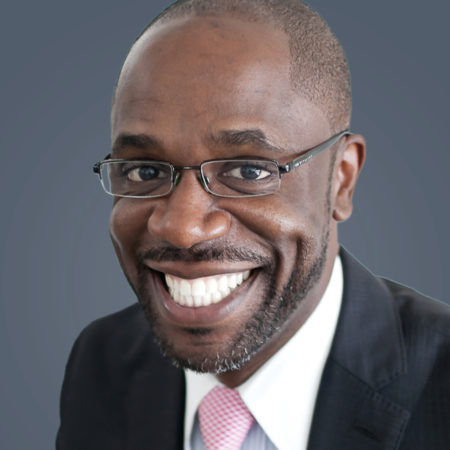 Organizational Psychologist | Sr. Executive Coach | Lecturer at University of Pennsylvania & Aresty Institute of Executive Education at the Wharton School
Harvey Floyd II is a master's level organizational psychologist, senior executive coach and University lecturer who specializes in the areas of leading and managing complex change, executive development, high performance teams and diversity and inclusion. Over his career, Harvey has forged, facilitated and consulted on strategic change initiatives in organizations such as the Center for Creative Leadership (CCL), Booz Allen Hamilton, and the Federal Aviation Administration (FAA), by leveraging Systems Change principles that connect people, processes, and business strategies.
Business/Organizational Leadership Experience
Currently, Harvey holds Lecturer positions in the University of Pennsylvania's Master of Science in Organizational Dynamics Program, and the Wharton School's Aresty Institute of Executive Education, where he teaches on Diversity and Inclusion in 21 Century Organizations, Collaboration for the New World of Work, High Performance Teams, and Strategic Persuasion. Working primarily across Wharton's Global Wealth Management and Financial Services portfolios, Harvey is intimately familiar with the challenges and opportunities facing Senior Executives who are leading change.
As an Executive Coach at the Wharton School, Harvey coaches cross-sector leaders – MBA's to C-Suites – in signature programs including, the MBA, Executive MBA, General Management Program (C-level) and Advanced Finance Program (CFO's), and serves as a Lead Executive Coach for the Executive Development Program. Harvey is Adjunct Faculty in the U.S. State Department's School of Leadership and Management at the Foreign Service Institute, and Team Coaching Faculty alongside renowned Harvard Researcher and Author, Ruth Wageman, teaching advanced practitioners in the science of team effectiveness and high performance team coaching, with special emphasis on senior leadership teams.
Harvey's thought leadership as a cross-sector, scholar-practitioner has been recognized by public and private organizations such as the U.S Department of State, Federal Aviation Administration (Air Traffic Organization and various functions), American Bankers Association, PepsiCo, Jazz Pharmaceuticals, Chubb Insurance, Citi Bank, Capital Group, CorpU, the University of Pennsylvania, IE University (Madrid, Spain), The North Face, etc.
A former private sector management consultant, Harvey functioned as a Leadership and Organization Development SME in Booz Allen Hamilton's Strategic Innovation Group. In his role, he advanced executive and management development efforts impacting the Intelligence Community, Department of Veteran's Affairs, Environmental Protection Agency, Ferring Pharmaceuticals, and Booz Allen's Leadership Development Community of Practice.
Education and Training
Harvey holds a Master's degree in Organizational Psychology and Change Leadership from Columbia University, and a Bachelor's degree in Education from the University of North Carolina at Greensboro. He received coach training at Teleos Leadership Institute (neuropsychology, emotional intelligence, intentional change, adult development and systems theory), the Center for Creative Leadership, and Columbia University. He is also a certified Executive Team Coach.