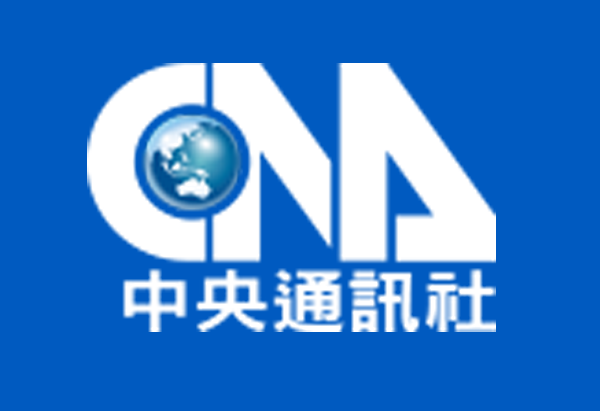 Coverage for Emotional Resilience Book in Chinese
Publication: CNA :: Published: 5th September 2016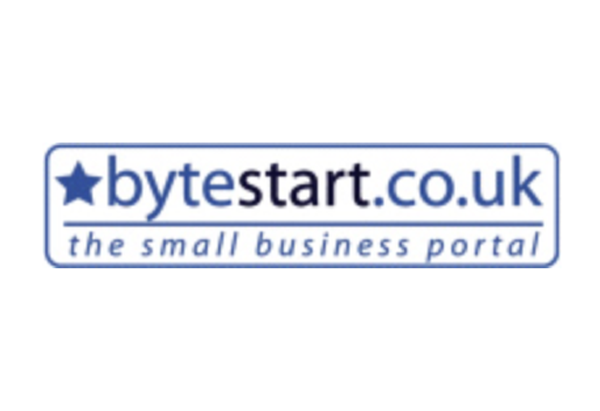 How to be your best business self through Emotional Resilience
Publication: Bytestart :: Published: 15th August 2016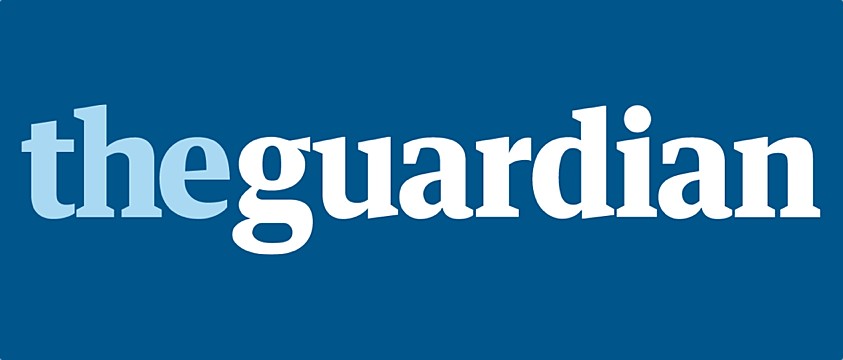 Advice for dealing with job rejection includes Emotional Resilience tips
Publication: The Guardian :: Published: 21st July 2016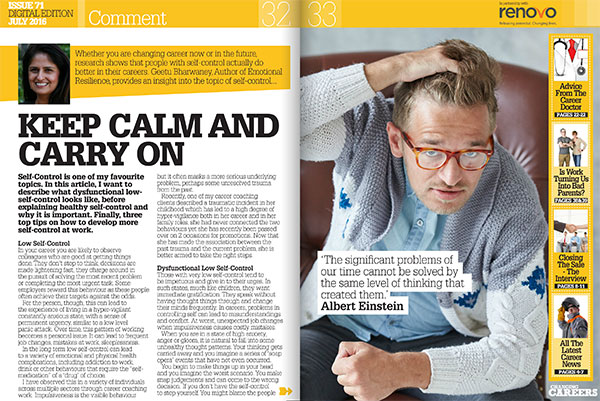 Keep Calm and carry on
Publication: Changing Careers :: Published: July 2016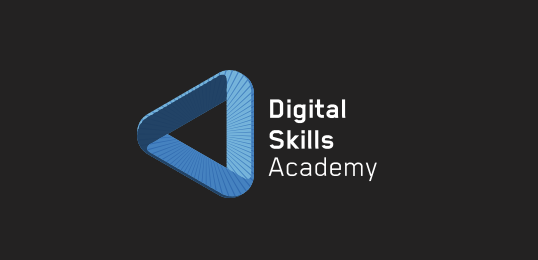 Emotional Resilience considered a tool for project managers to improve productivity and performance
Publication: written by Simon Cocking of Irish Tech News :: Published: August 2016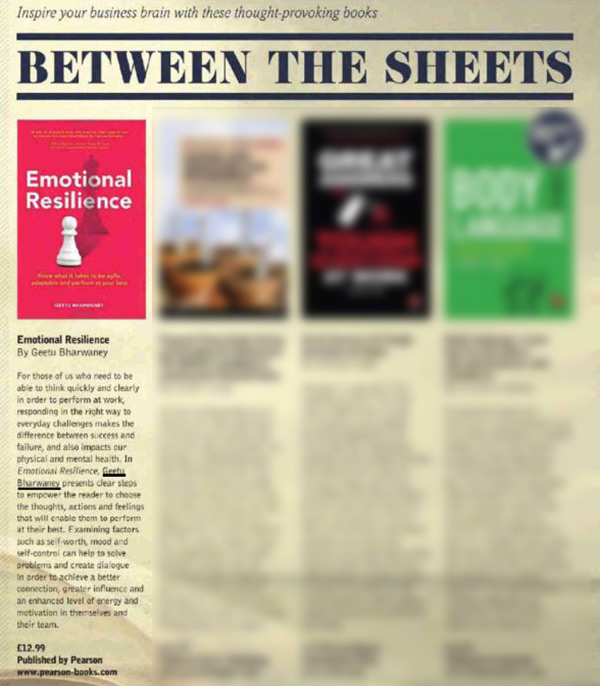 Emotional Resilience Book reviewed in FlyBe Inflight magazine-August 2016
Publication: FlyBe Inflight Magazine :: Published: August 2016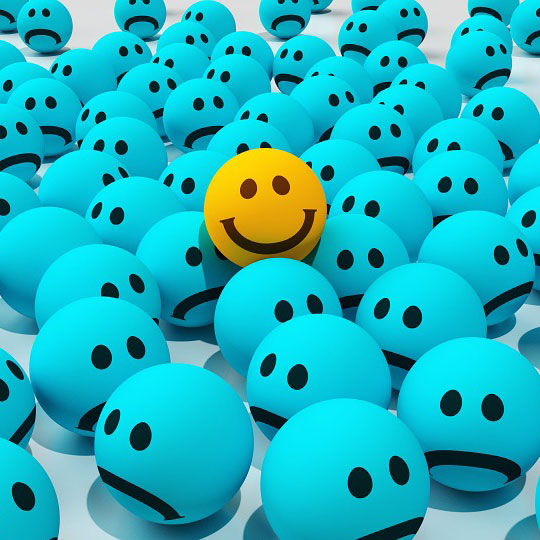 Nose dive, Survive or Thrive? : What is Emotional Resilience?
Publication: FabAfterFifty :: Published: July 15
Emotional Resilience is about choosing the thoughts, actions, feelings that enable us to function at our best.
Whatever we are trying to do, emotions matter.
– connect with a family member or partner? plan a holiday? go to work and deal with difficult conflict? cope with retirement?…..emotions are always involved.  Yet, this is something we have typically not learned how to do…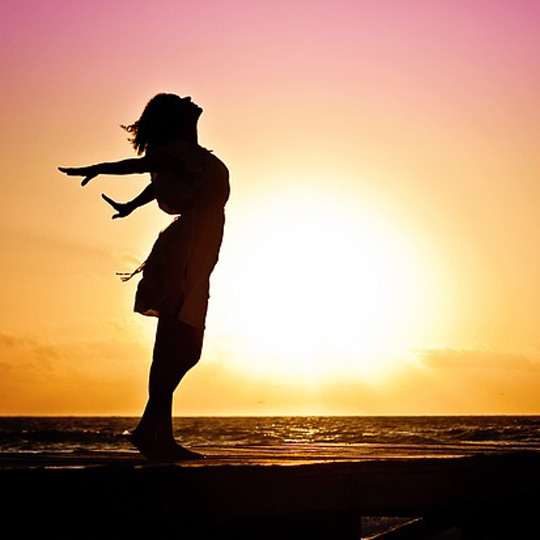 Nose dive, Survive or Thrive? Why being emotionally resilient might be key to being your best self beyond 50. 
Publication: FabAfterFifty :: Published: July 15
Research shows that people with 'emotional resilience' will have the best chances of not only surviving critical events but thriving in life.  Geetu Bharwaney, Author of Emotional Resilience

, describes what has led to her focusing on emotion for the last 17 years. She shares three topics that can help you to thrive after turning 50 –  'Living Legacy', 'Energy Management' and 'Adaptability'.
In this article, I want to describe my own journey as I approach 50, what Emotional Resilience is, and three topics which have made a big impact for both me and clients I help…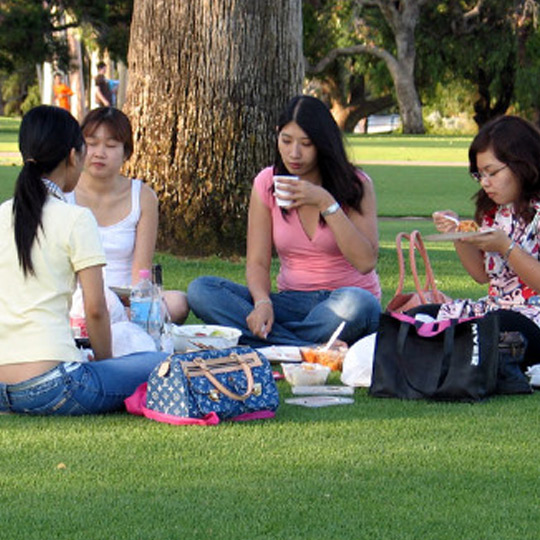 How to make up not break up: What to do when you fall out with a friend
Publication: FemaleFirst :: Published: July 15
Falling out with a friend is usually the result of when our needs are not met, or when someone does something unexpected that makes us angry. We have all been there, and these fallouts can create some of the most emotionally challenging situations we face in life, but there some specific steps that we can take in order to deal with such disagreements in a much more positive and effective way…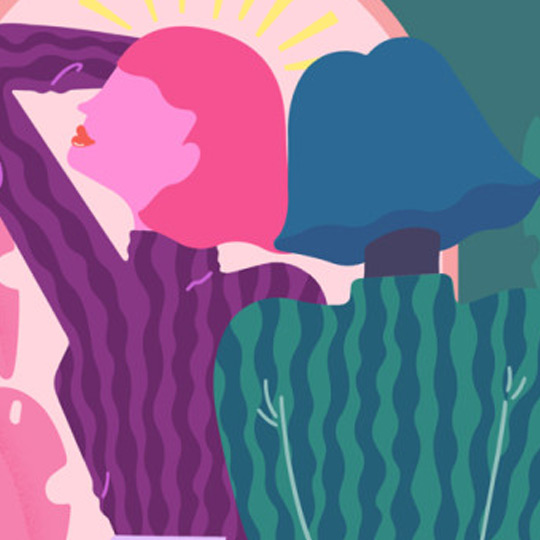 Is Emotional Resilience the most important tool you can learn as an adult? And what exactly is it?
Publication: The Debrief :: Published: July 15
My understanding of resilience is getting up when you fall, bouncing back, dusting yourself off and try again (credit to Aaliyah). You get the idea. This is no surprise considering that the literal translation is just that: 'resilio' is Latin for jumping or bouncing back. But Geetu Bharwaney, author of Emotional Resilience and Managing Director of Ei World, defines it as, 'choosing the thoughts feeling and actions to enable you to function at your best.'…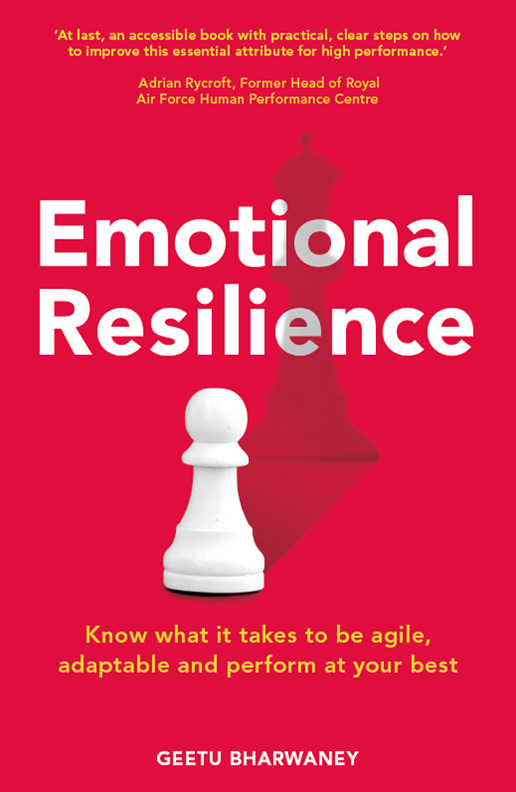 Emotional Resilience by Geetu Bharwaney, reviewed. Perhaps the future is remote working?
Publication: Irish Tech News :: Published: July 15
Pressure, stress and annoying problems are all part of life, especially at work. By developing your emotional resilience you can be bulletproof, prepare yourself against even the most challenging situations, and focus fully on achieving your goals, getting things done, moving ahead and being the best you can be…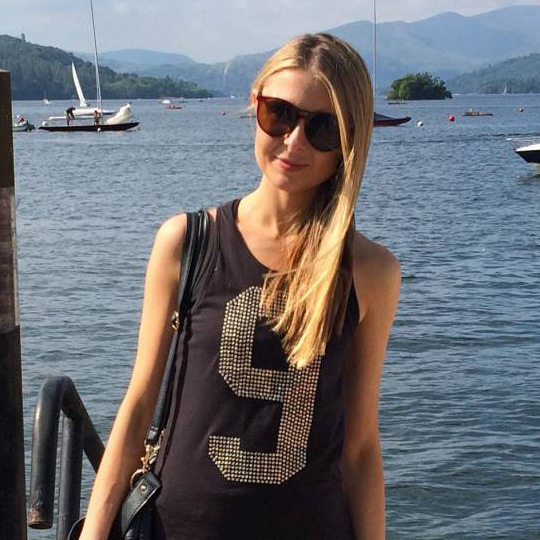 Travel: Road Trip Travel Hacks
Publication: What Emma Did :: Published: July 15
I may have just recently stepped off the aeroplane from sunny Rhodes, but I'm already dreaming of another getaway. However, I'm fully aware another holiday would be super greedy, especially when I'm trying to save up again after buying my house. So in my latest bid to try and source a form of getaway, I'm currently looking into heading off somewhere a little closer to home – perhaps a road trip?…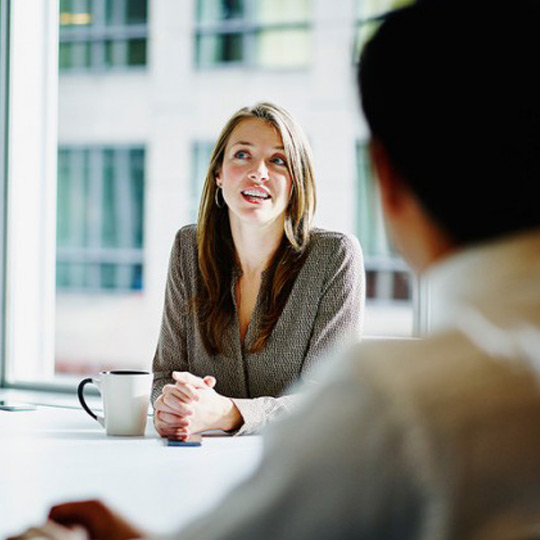 How to be An Empathetic and Understanding Manager
Publication: Your Coffee Break :: Published: July 15
Today we are living in VUCA (term borrowed from the U.S. military), an everyday experience of work that is Volatile, Uncertain, Complex, Ambiguous. In short, everything is getting complicated and work is unpredictable. This is getting more and more frequent. All we have to look forward to are a series of relentless 'changes', ones that upset our balance and ability to control and plan as a manager…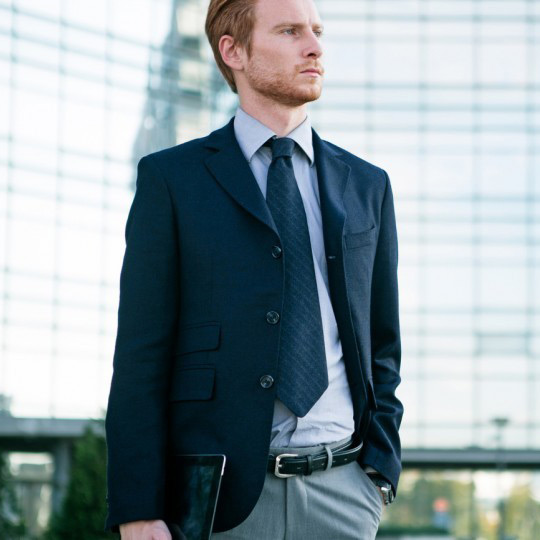 Emotional Resilience – Perform Better at Work
Publication: Southwark Business Today – digital :: Published: July 15
In today's fast-paced working environment, pressure, stress and people problems are all now an inevitable part of life…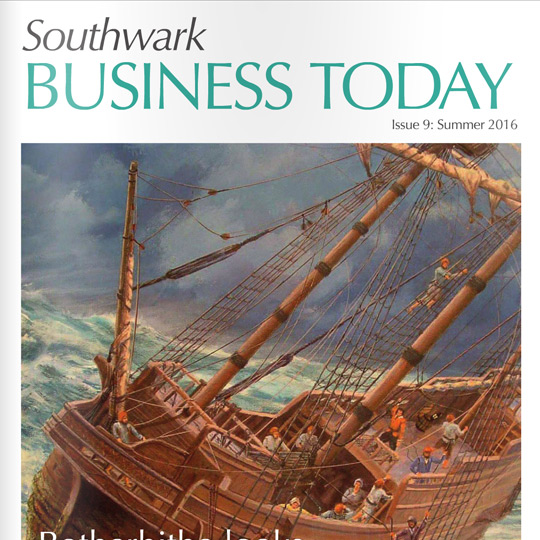 How to be your best business self through Emotional Resilience
Publication: Bytestart :: Published: 15th August 2016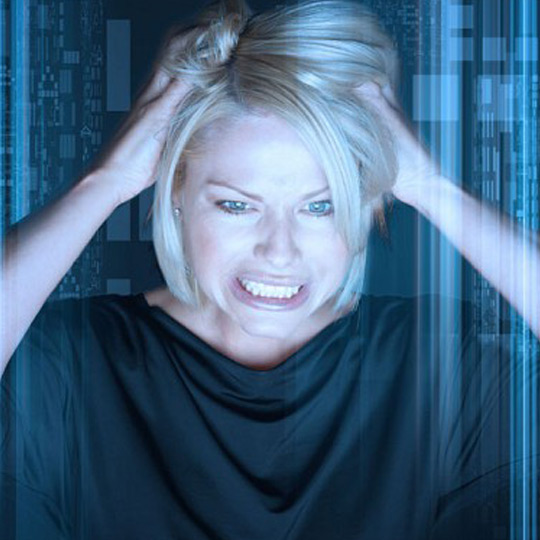 Emotional resilience: it's the armour you need for modern life
Publication: The Telegraph :: Published: March 14
Clearing your head has never been easier. Or has it? From Modo yoga to Qigong healing, reflective awareness to autogenic training, recent years have brought us so many "self-improvement" techniques that sometimes it's hard to think for all the meditative mumbo-jumbo, never mind tell the difference between them…