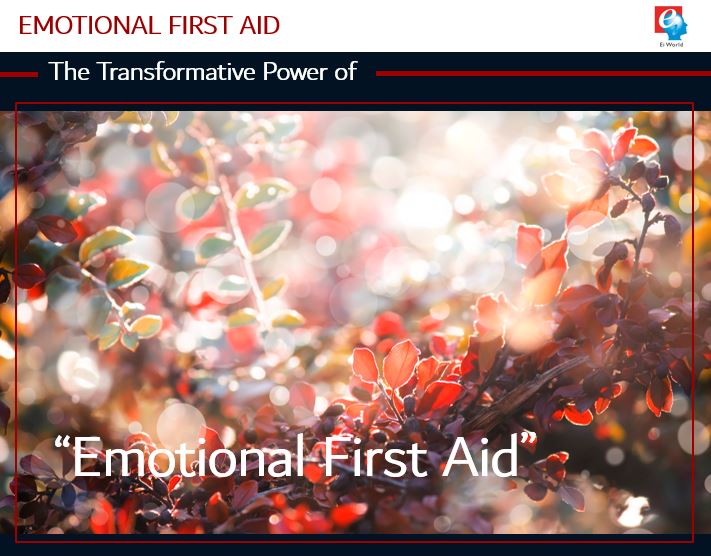 Ei World launches 'Emotional First Aid'
The context we are living in right now calls for organizations and individuals to acknowledge the importance of mental health. 'Emotional First Aid' equips you and your people to work through the mental health challenges of the pandemic. With awareness and the right tools, this will enable you to emerge with knowledge, growth and resilience.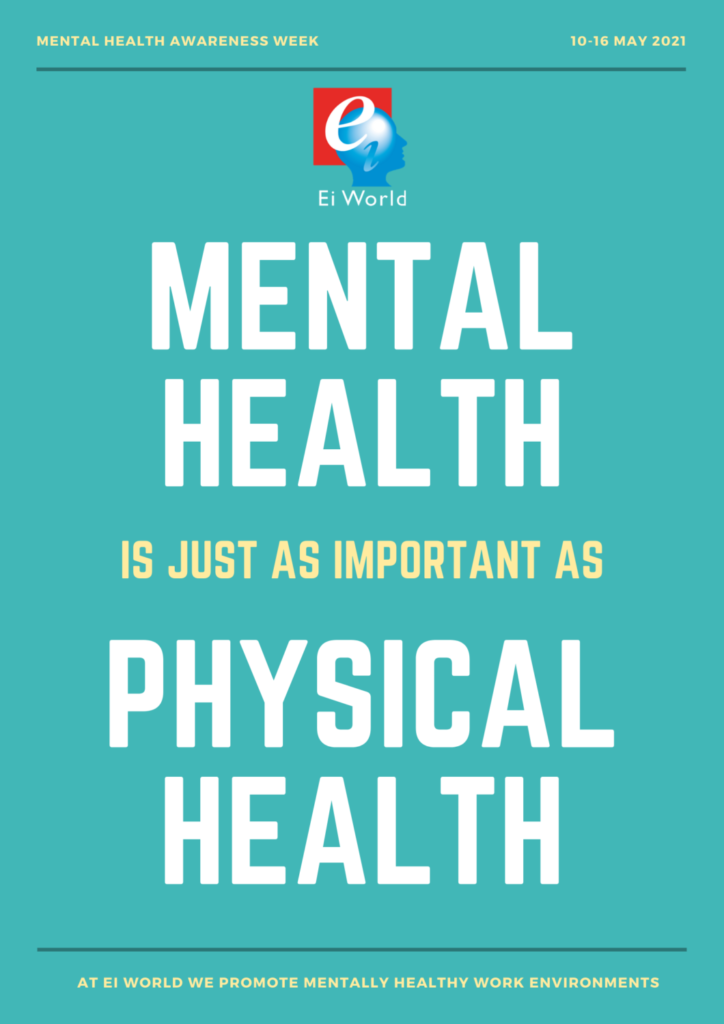 Mental Health Week – 10 to 16 May 2021
At the start of Mental Health Week in the UK, I have been inspired through recent dialogue with Keith Leslie and other key clients on the topic of mental health in the workplace. Here are some of the practices that we value in Ei World, as a humble attempt to create a healthy, sane work environment where people can thrive. Click the button below to access the full LinkedIn Article.
Ei
World launches a brand new product: Team P3
Team P3 is designed to help you (re)create a high performing team in the aftermath of global turmoil. It is a product of over 20 years of work in the fields of emotional intelligence and emotional resilience, tailored specifically for the challenges faced today.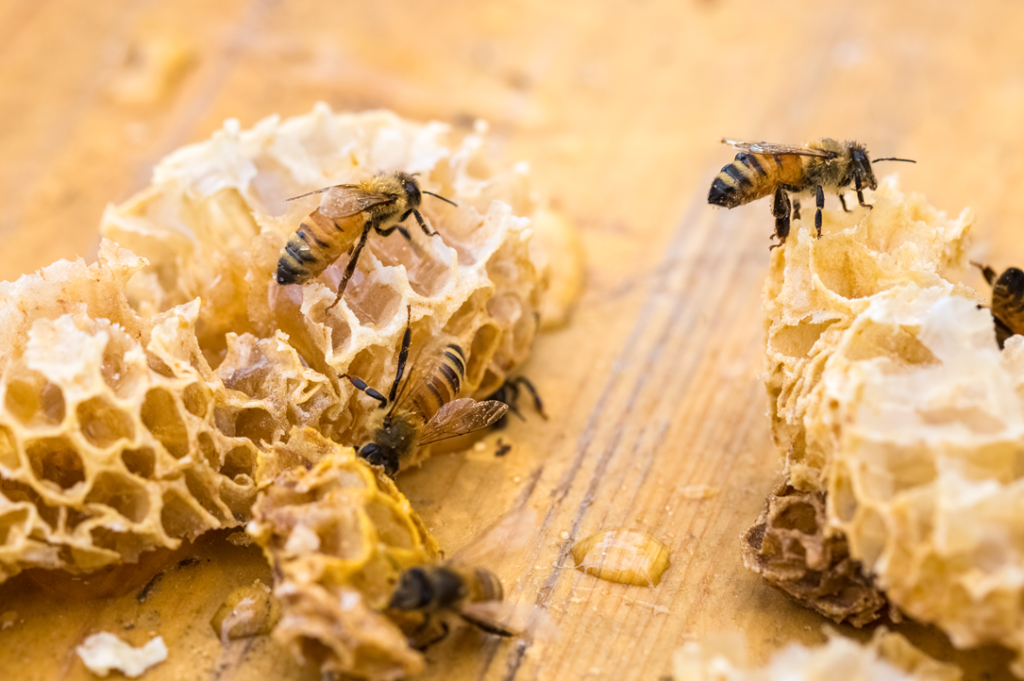 Ei
World launches Community of Practice on Feb 5th, 2021
Last week, we launched our Community of Practice Session aimed at Coaching and OD professionals.
Our first session featured a team case study from the front line of COVID-19 in a healthcare  leadership context. Aaron Vieira, Senior Director of Talent and Organization Development at Columbia University Irvine Medical Center, one of Ei World's qualified Team Ei Survey practitioners, shared his experience on how the Team Emotional Intelligence Survey was used to help a senior leadership team. Participants rated the session a 9.75 out of 10, this was pleasing feedback after our inaugural event.
Join us at our next Ei World Community of Practice Session on April 9 to focus on the topic "Beyond Trauma". We will be exploring tools and approaches to working with the topic of Trauma in our various contexts. This is against the backdrop of the behavioral shifts that we want to make happen as change agents in our communities, with the clients and colleagues that we support, including helping leaders perform at their best during these times of high pressure and anxiety. You can sign up here. Join us in these important conversations to support your practice.
CEO and Founder, Ei World
Ei World New Year Newsletter
Join us in celebrating the highlights from 2020:
Vistas for 2021, Sponsoring tomorrow's leaders, Rethinking team leadership, The wisdom of young leaders, Industry Technology IIoT, The future of coaching and a Preview of Ei World Events for 2021.
I wish you and your loved ones health, strength, resilience, joy and deep listening in 2021.
Happy New Year!
CEO and Founder, Ei World
Human Attributes Matter in a Tech-Enabled World
BACK IN 1965, Gordon Moore, co-founder of Intel, predicted that the number of transistors on a silicon chip would double every year. For the computer industry, Moore's law became something of a self-fulfilling prophecy. 
Today our lives are different in so many ways thanks to advances in technology. Much of that is to be welcomed, but in our rush to adopt the latest developments there is a risk that we overlook something that no computer has yet mastered – and that's the qualities that are unique to humans…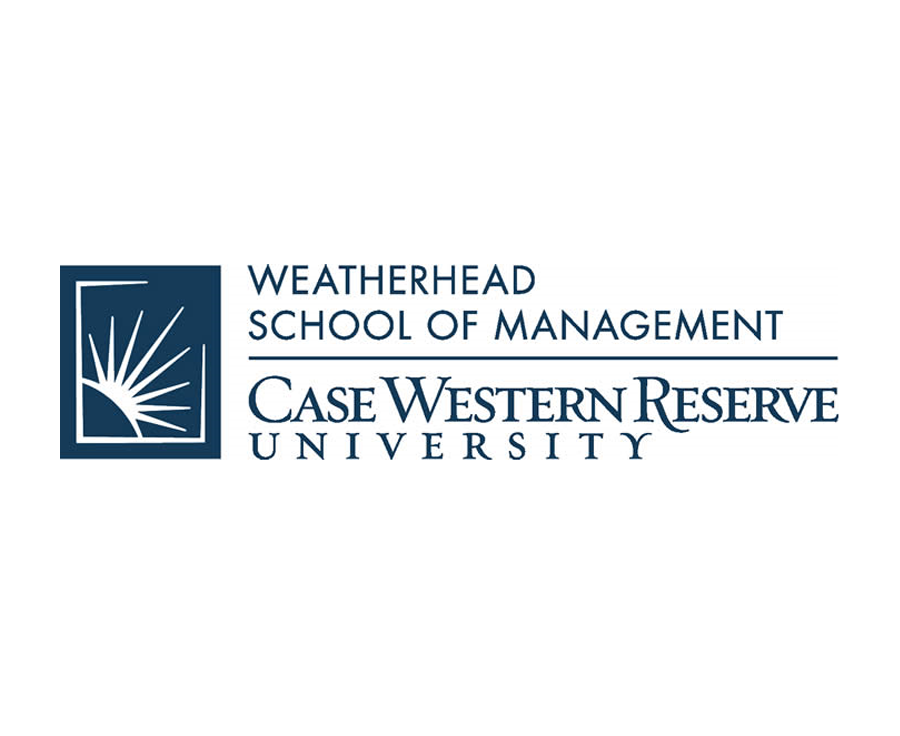 Strengthening Team Performance Post Covid
UK company forges unique powerhouse with U.S. university to guide teams through COVID-19 reset.
Ei World, a 21-year old boutique consulting firm in the UK has signed an agreement with U.S based Case Western Reserve University's Weatherhead School of Management to deliver 'Transformational Team Coaching' to global clients…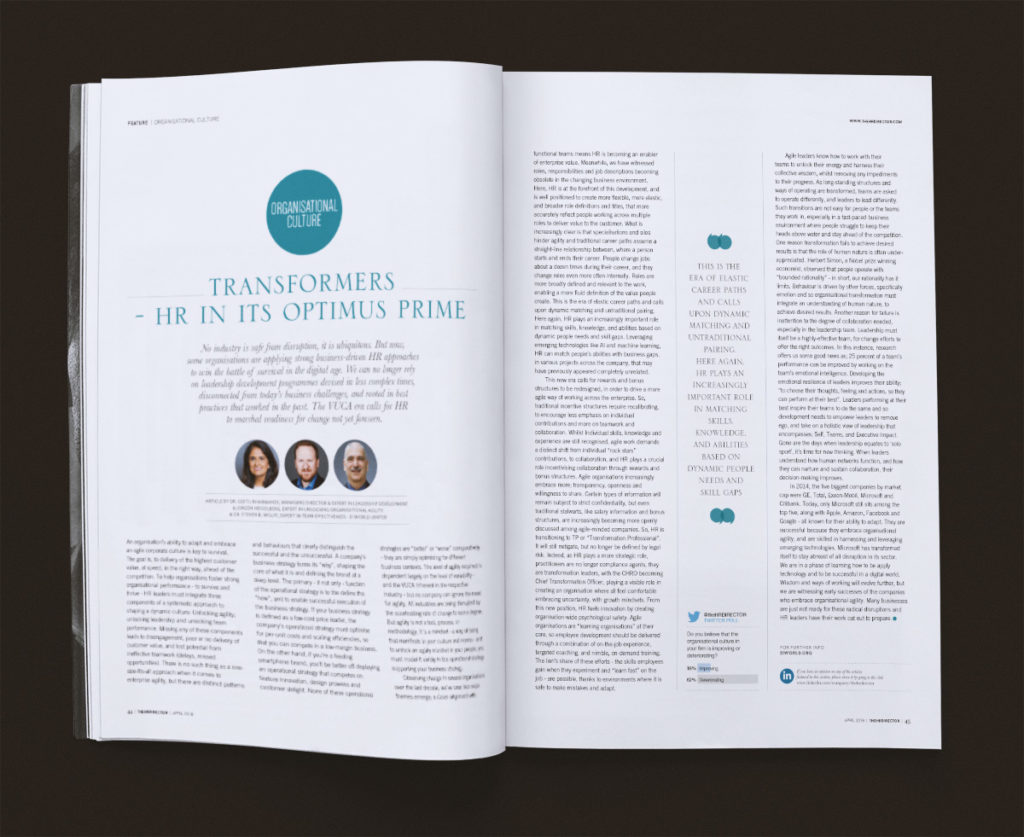 Independent Strategic HR publication 'HR Director' publishes Ei World article on Organizational Culture: 'Transformers: HR in its optimus prime'.
First published in Issue 174 of the HR Director, April 2019, written by Dr Geetu Bharwaney, Jorgen Hesselberg and Steven B. Wolff of Ei World.
Publication: HR Director : Issue 174
Published: April 2019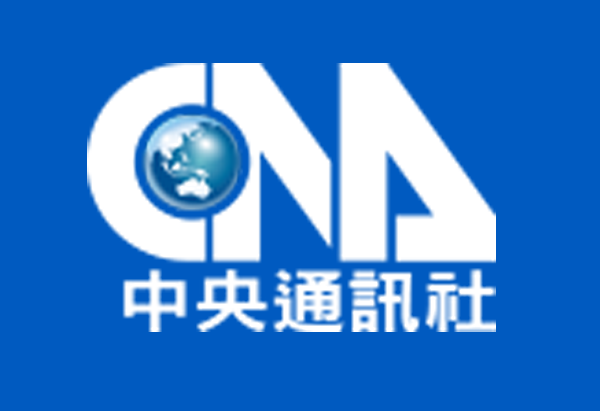 Coverage for Emotional Resilience Book in Chinese
Publication: CNA :: Published: 5th September 2016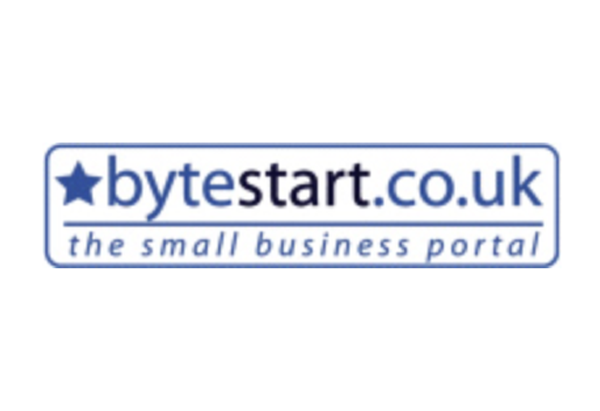 How to be your best business self through Emotional Resilience
Publication: Bytestart :: Published: 15th August 2016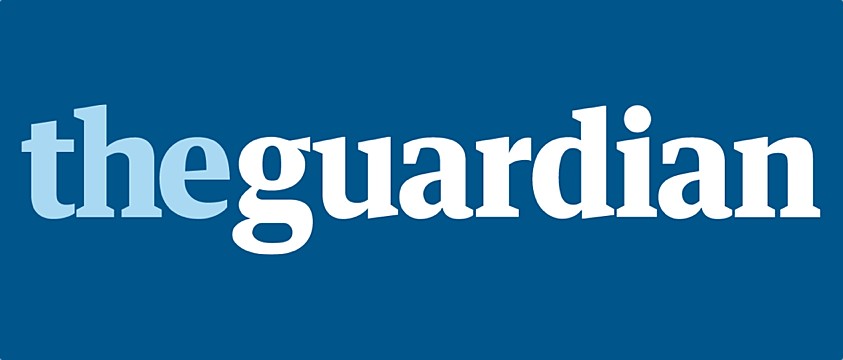 Advice for dealing with job rejection includes Emotional Resilience tips
Publication: The Guardian :: Published: 21st July 2016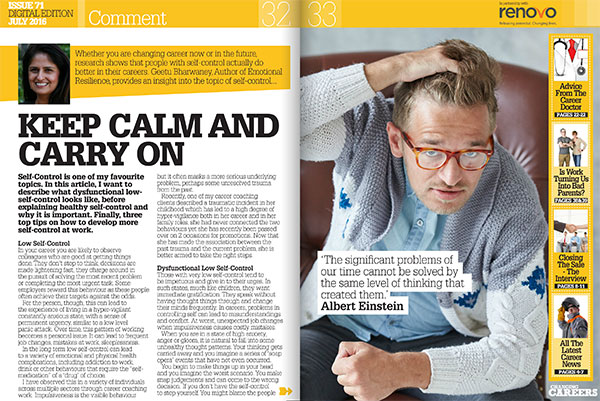 Keep Calm and carry on
Publication: Changing Careers :: Published: July 2016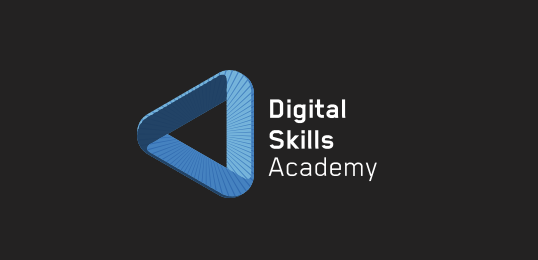 Emotional Resilience considered a tool for project managers to improve productivity and performance
Publication: written by Simon Cocking of Irish Tech News :: Published: August 2016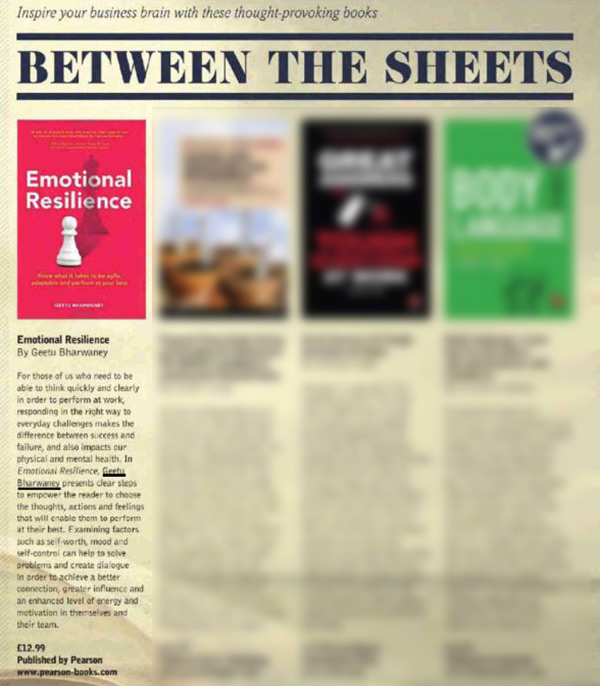 Emotional Resilience Book reviewed in FlyBe Inflight magazine-August 2016
Publication: FlyBe Inflight Magazine :: Published: August 2016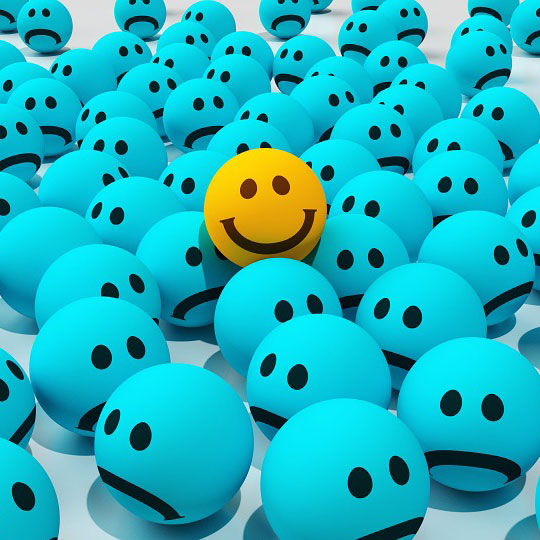 Nose dive, Survive or Thrive? : What is Emotional Resilience?
Publication: FabAfterFifty :: Published: July 15
Emotional Resilience is about choosing the thoughts, actions, feelings that enable us to function at our best.
Whatever we are trying to do, emotions matter.
– connect with a family member or partner? plan a holiday? go to work and deal with difficult conflict? cope with retirement?…..emotions are always involved.  Yet, this is something we have typically not learned how to do…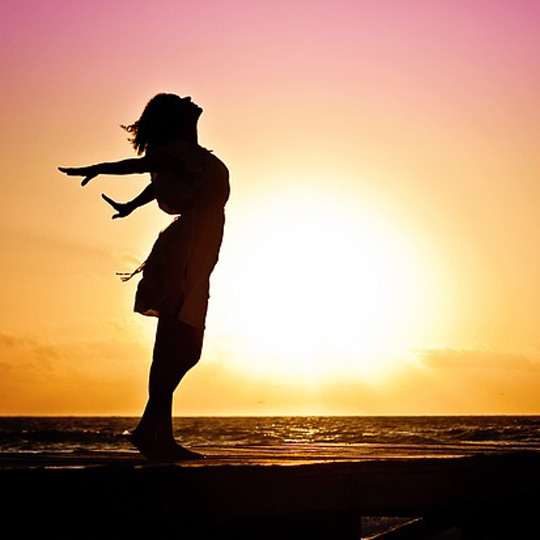 Nose dive, Survive or Thrive? Why being emotionally resilient might be key to being your best self beyond 50. 
Publication: FabAfterFifty :: Published: July 15
Research shows that people with 'emotional resilience' will have the best chances of not only surviving critical events but thriving in life.  Geetu Bharwaney, Author of Emotional Resilience

, describes what has led to her focusing on emotion for the last 17 years. She shares three topics that can help you to thrive after turning 50 –  'Living Legacy', 'Energy Management' and 'Adaptability'.
In this article, I want to describe my own journey as I approach 50, what Emotional Resilience is, and three topics which have made a big impact for both me and clients I help…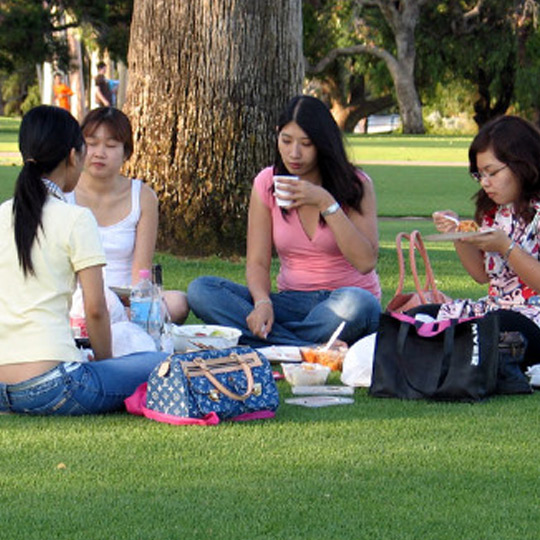 How to make up not break up: What to do when you fall out with a friend
Publication: FemaleFirst :: Published: July 15
Falling out with a friend is usually the result of when our needs are not met, or when someone does something unexpected that makes us angry. We have all been there, and these fallouts can create some of the most emotionally challenging situations we face in life, but there some specific steps that we can take in order to deal with such disagreements in a much more positive and effective way…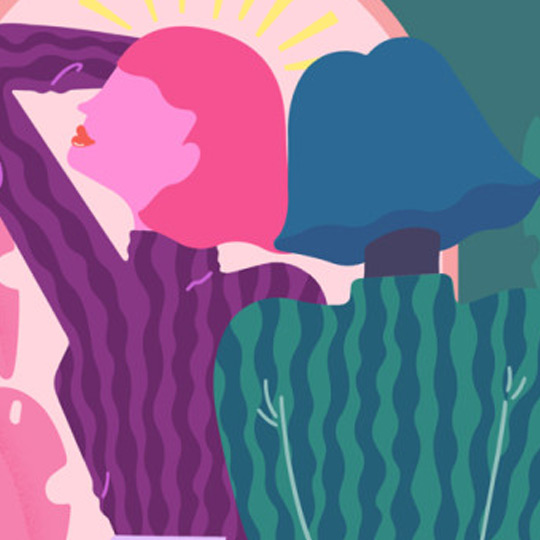 Is Emotional Resilience the most important tool you can learn as an adult? And what exactly is it?
Publication: The Debrief :: Published: July 15
My understanding of resilience is getting up when you fall, bouncing back, dusting yourself off and try again (credit to Aaliyah). You get the idea. This is no surprise considering that the literal translation is just that: 'resilio' is Latin for jumping or bouncing back. But Geetu Bharwaney, author of Emotional Resilience and Managing Director of Ei World, defines it as, 'choosing the thoughts feeling and actions to enable you to function at your best.'…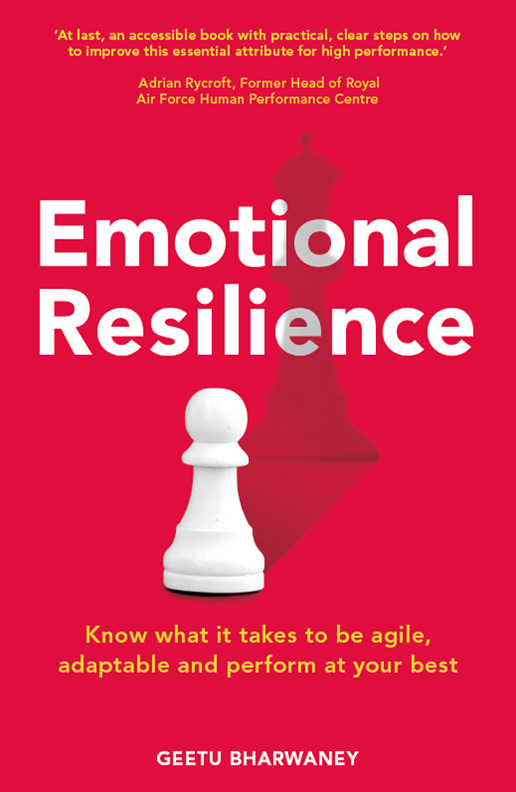 Emotional Resilience by Geetu Bharwaney, reviewed. Perhaps the future is remote working?
Publication: Irish Tech News :: Published: July 15
Pressure, stress and annoying problems are all part of life, especially at work. By developing your emotional resilience you can be bulletproof, prepare yourself against even the most challenging situations, and focus fully on achieving your goals, getting things done, moving ahead and being the best you can be…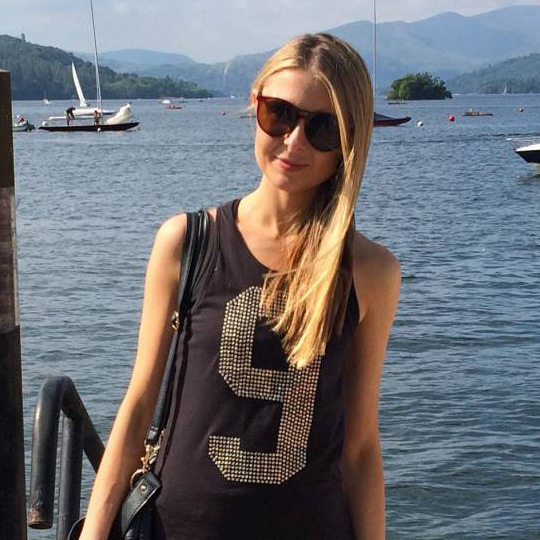 Travel: Road Trip Travel Hacks
Publication: What Emma Did :: Published: July 15
I may have just recently stepped off the aeroplane from sunny Rhodes, but I'm already dreaming of another getaway. However, I'm fully aware another holiday would be super greedy, especially when I'm trying to save up again after buying my house. So in my latest bid to try and source a form of getaway, I'm currently looking into heading off somewhere a little closer to home – perhaps a road trip?…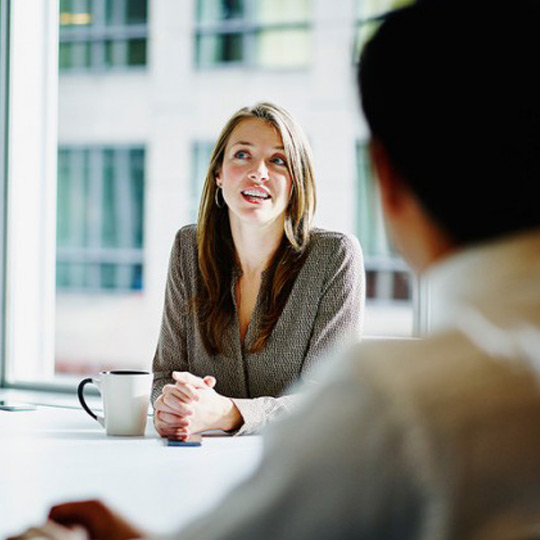 How to be An Empathetic and Understanding Manager
Publication: Your Coffee Break :: Published: July 15
Today we are living in VUCA (term borrowed from the U.S. military), an everyday experience of work that is Volatile, Uncertain, Complex, Ambiguous. In short, everything is getting complicated and work is unpredictable. This is getting more and more frequent. All we have to look forward to are a series of relentless 'changes', ones that upset our balance and ability to control and plan as a manager…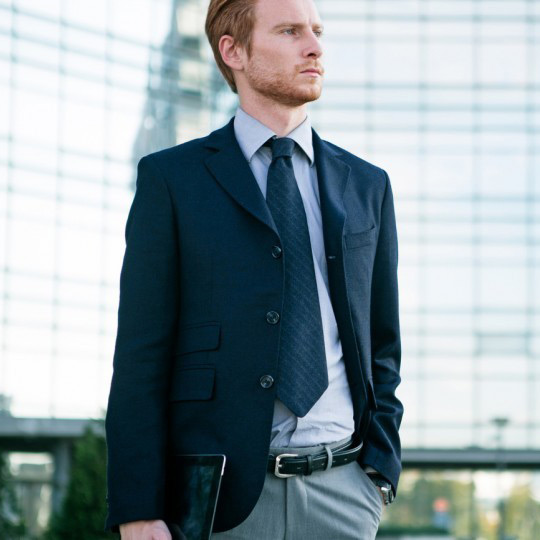 Emotional Resilience – Perform Better at Work
Publication: Southwark Business Today – digital :: Published: July 15
In today's fast-paced working environment, pressure, stress and people problems are all now an inevitable part of life…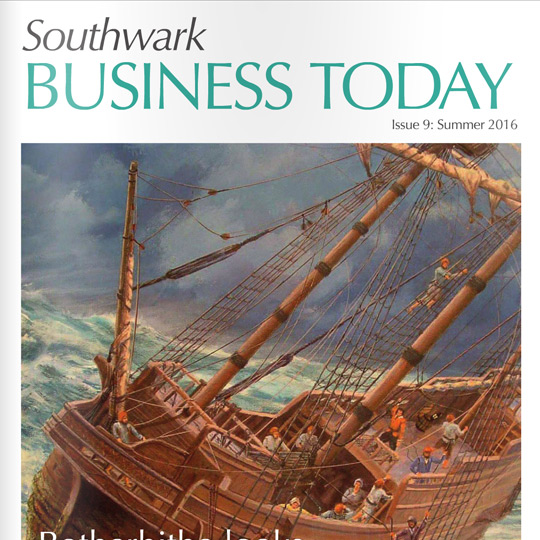 How to be your best business self through Emotional Resilience
Publication: Bytestart :: Published: 15th August 2016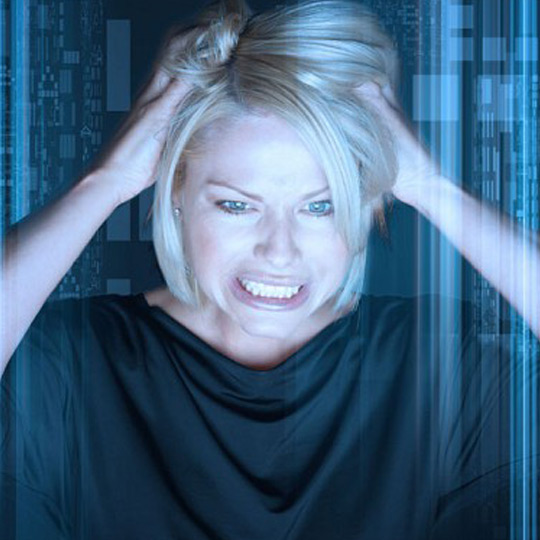 Emotional resilience: it's the armour you need for modern life
Publication: The Telegraph :: Published: March 14
Clearing your head has never been easier. Or has it? From Modo yoga to Qigong healing, reflective awareness to autogenic training, recent years have brought us so many "self-improvement" techniques that sometimes it's hard to think for all the meditative mumbo-jumbo, never mind tell the difference between them…