Ei World Global Webinar Series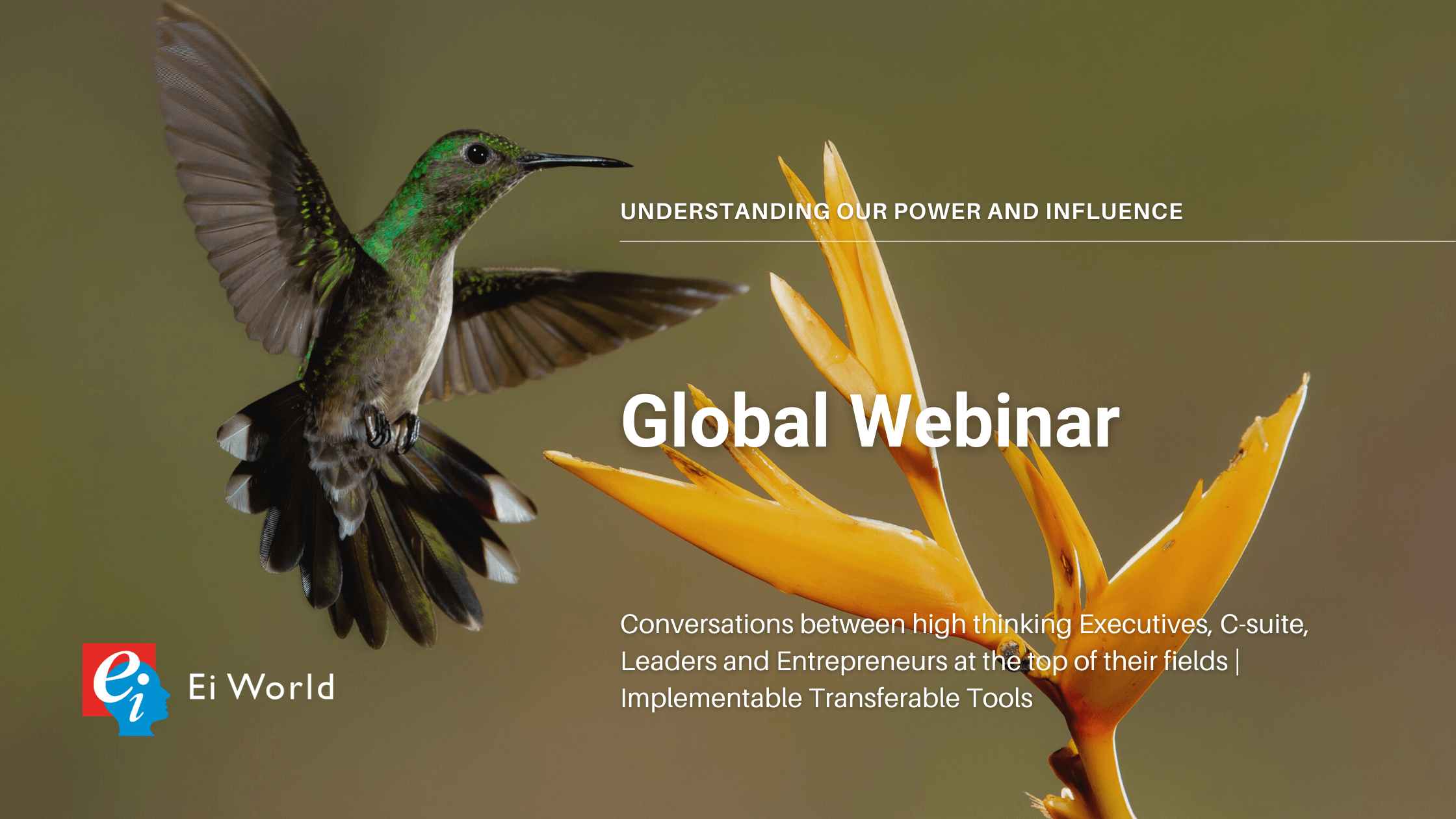 Ei World Global Webinar
- Wednesday, November 24, 2021, 2.30pm UK/9:30 am Eastern
We know that people management is at the heart of a successful business, but leaders often struggle with achieving the results they want through their people.
At Ei World, we reduce the noise to focus on the fundamentals of your team dynamics. This enables leaders and employees to be more effective in meeting goals. 
Join us on November 24 to uncover new development opportunities and learn how to improve the effectiveness of your teams.
Watch the highlights from our previous webinar:
Read the thoughts from our client leaders on Post-Pandemic Leadership, as well as some tips on improving Team Performance.
Presented by Dr. Geetu Bharwaney of Ei World.
Ei World is a 21-year-old boutique consulting firm, advising CEOs, CxOs and HR leaders. We also equip HR professionals, change agents,  and coaches in our methodologies to support change on a larger scale.
Dr. Geetu Bharwaney is the founder and CEO of Ei World,  leading a team of executive and team coaches delivering projects across 45 countries for over 27 years. Her specialism is the ART and practice of behavior change within the context of digital transformation.
EI World is committed to protecting and respecting your privacy, and we'll only use your personal information to administer your account and to provide the products and services you requested from us. From time to time, we would like to contact you about our products and services, as well as other content that may be of interest to you.
You can unsubscribe from these communications at any time. For more information on how to unsubscribe, our privacy practices, and how we are committed to protecting and respecting your privacy, please review our Privacy Policy.