Team EI Survey
Developed by Prof. Vanessa Druskat and Dr Steven B. Wolff, Team EI Survey is designed to enhance the functioning of your teams, to allow your company to better deal with the growing challenges and complexities of this ever-demanding and changing world.
The Team EI Survey helps your teams to have the conversations that enable more effective collaboration and decision-making so that they can progress, perform better, and start to increasingly focus on strategic thinking and action.
The Team Emotional Intelligence Survey measures how effectively your team's culture manages emotion.
The Survey is steeped in proven expertise and professionalism with 15 years of research making it the most reliable and valid team emotional intelligence survey in its field.
Team EI Survey has been discussed in this article form the Economist.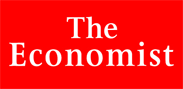 The Team Ei Survey can help when facing situations including:
Lack of engagement and cooperation
Unproductive conflict
Lack of follow-through on commitments
Low levels of creativity and innovation
Wasted activity and energy
Lack of resilience and ability to change
You sense higher quality and/or performance is possible
Advantages
Up to 25% Team Performance and productivity improvements.
Focuses on specific behaviours. You are not left wondering "How do I get the team to do that?" ––for example, how do I get my team members to trust each other.
Team Emotional Intelligence is built while a team is actively doing its work. There is no need to take teams away from their work.
Team Emotional Intelligence represents a culture that allows the team to create a constructive emotional experience for members. Because cultures endure.
Team Emotional Intelligence creates the impetus to engage and resolve difficult conversations and enables any 'elephant in the room' issues to be discussed with more effective working solutions implemented.
Team EI Survey provides lasting results.
For more information:
See an abridged sample Team Report here.
Read the Webinar – Online Accreditation outline here.
Next Accreditation program for consultants, coaches and change agents in Team EI Survey:
Part 1: April 16, 2021 – starting at 1pm UK/8am Eastern for 4 hours
Part 2: April 23, 2021 – starting at 1pm UK/8am Eastern for 4 hours